April showers bring May flowers, so while it's raining cats and dogs outside, snuggle up indoors with your pet and a good movie! Continue reading to see which movies will bring prime cuddle time to a screen near you!
A Star is Born Apr 1 - 30: Hard-drinking country music star Jackson Maine discovers -- and falls in love with -- a struggling but talented singer named Ally. As her career quickly takes off, Jackson starts to realize that his best days may be behind him.
Ant-Man and The Wasp Apr 1 - 30: Scott Lang grapples with the consequences of his choices as both a superhero and a father. As he struggles to rebalance his home life with his responsibilities as Ant-Man, he's confronted by Hope van Dyne and Dr. Hank Pym with an urgent new mission. Scott must once again put on the suit and learn to fight alongside The Wasp as the team works together to uncover secrets from their past.
Aquaman Apr 1 - 30: Aquaman must retrieve the legendary Trident of Atlan to save the underwater city of Atlantis - and the surface world - from his power-hungry brother.
Batman V Superman: Dawn of Justice Apr 1 - May 2: Fearing the actions of a god-like superhero left unchecked, Gotham City's own formidable, forceful vigilante takes on Metropolis's most revered, modern-day savior, while the world wrestles with what sort of hero it really needs. And with Batman and Superman at war with one another, a new threat quickly arises, putting mankind in greater danger than it's ever known before.
Birds of Prey (and the Fantabulous Emancipation of One Harley Quinn) Apr 1 - 30: When one of Gotham's most sinister villains, Roman Sionis, puts a target on a young girl named Cass, Harley teams up with Huntress, Canary and Renee Montoya to take Roman down.
Central Intelligence Apr 1 - 30: After reconnecting with an old friend via Facebook, an accountant is thrown into the world of international espionage.
Creed Apr 1 - 30: Long-retired boxer Rocky Balboa agrees to train Apollo Creed's son to become a fighter, even as the former champ battles an opponent deadlier than any he ever faced in the ring.
Creed 2 Apr 1 - 30: Life has become a balancing act for Adonis Creed. Facing an opponent with ties to his family's past only intensifies his impending battle in the ring. Rocky Balboa is there by his side through it all.
Godzilla: King of Monsters Apr 1 - 30: Humanity's existence hangs in the balance when the mighty Godzilla collides with Mothra, Rodan and the three-headed monster King Ghidorah.
Just Mercy Apr 1 - 30: Follows young lawyer Bryan Stevenson and his battle for justice as he defends a man sentenced to death despite evidence proving his innocence.
Justice League Apr 1 - 30: Fueled by his restored faith in humanity and inspired by Superman's selfless act, Bruce Wayne enlists newfound ally Diana Prince to face an even greater threat. Together, Batman and Wonder Woman work quickly to recruit a team to stand against this newly awakened enemy. Despite the formation of an unprecedented league of heroes -- Batman, Wonder Woman, Aquaman, Cyborg and the Flash -- it may be too late to save the planet from an assault of catastrophic proportions.
Kong: Skull Island Apr 1 - 30: Scientists, soldiers and adventurers unite to explore a mythical, uncharted island in the Pacific Ocean. Cut off from everything they know, they venture into the domain of the mighty Kong, igniting the ultimate battle between man and nature. As their mission of discovery soon becomes one of survival, they must fight to escape from a primal world where humanity does not belong.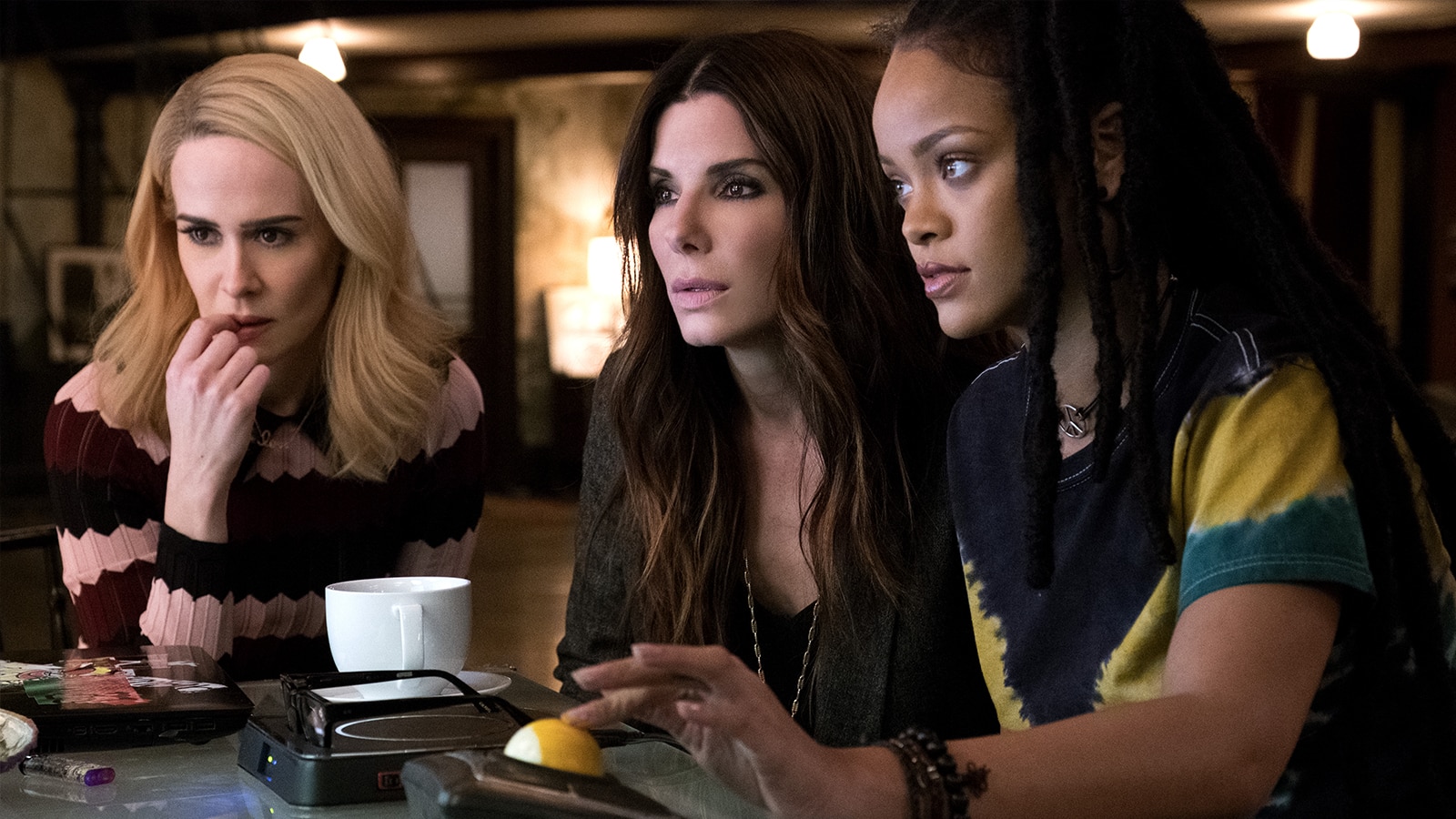 Ocean's 8 Apr 1 - 30: Criminal mastermind Debbie Ocean and seven other female thieves try to pull off the heist of the century at New York's annual Met Gala. Their target -- a necklace that's worth more than $150 million.
Shazam! Apr 1 - 30: Billy Batson is a streetwise 14-year-old who can magically transform into the adult superhero Shazam simply by shouting out one word. His newfound powers soon get put to the test when he squares off against the evil Dr. Thaddeus Sivana.
Smallfoot Apr 1 - 30: Migo is a friendly Yeti who discovers something that he didn't know existed -- a human. When his fellow villagers refuse to believe him, Migo embarks on an epic journey to find the mysterious creature that can put him back in good graces.
Solo: A Star Wars Mar 26 - Apr 24: Young Han Solo finds adventure when he joins forces with a gang of galactic smugglers and a 190-year-old Wookie named Chewbacca. Indebted to the gangster Dryden Vos, the crew devises a daring plan to travel to the mining planet Kessel to steal a batch of valuable coaxium. In need of a fast ship, Solo meets Lando Calrissian, the suave owner of the perfect vessel for the dangerous mission, the Millennium Falcon.
Star Wars: A New Hope Mar 26 - Apr 24: In a distant galaxy, a long time ago, young Luke Skywalker assembles his motley crew of allies including space rogue Han Solo and two "droids" -- C3PO and R2D2 -- to rescue Princess Leia, the rebel leader of her planet, from the clutches of the evil Empire as embodied by its enforcer Darth Vader.
Star Wars: Return of the Jedi Mar 26 - Apr 24: Luke Skywalker, Princess Leia, Lando Calrissian and their small army of friends rescue Han Solo from the clutches of the menacingly ugly Jabba the Hutt and go on to do battle with the Empire, even after Darth Vader has broken off in his own rebellion.
Star Wars: The Empire Strikes Back Mar 26 - Apr 24: Luke Skywalker and his loyal band team up to do battle with Empire's forces who decide to enact revenge. Yet, Luke is empowered by the Jedi master Yoda in learning to master the "Force", something he will need when he meets Darth Vader in a startling confrontation.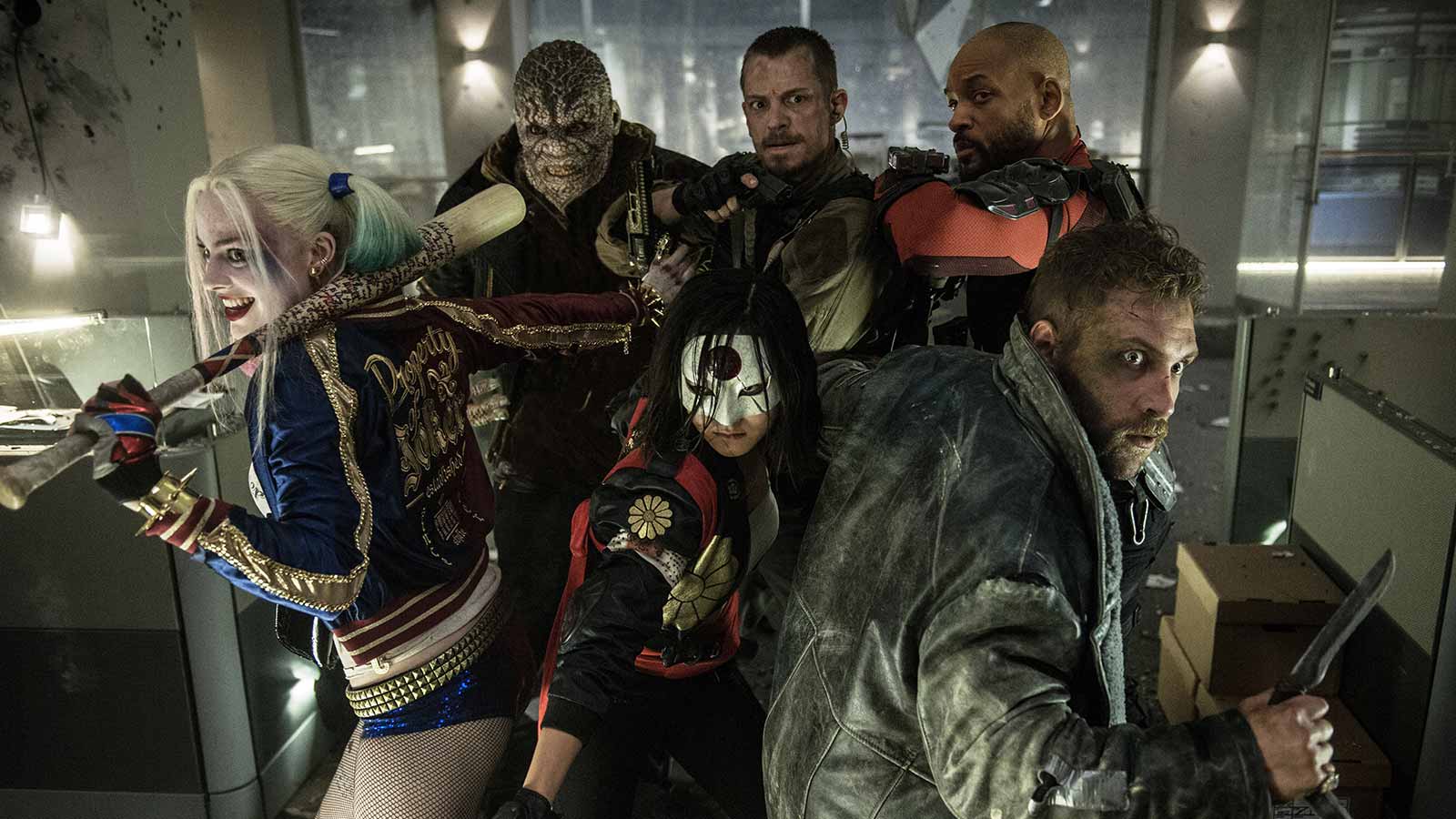 Suicide Squad Apr 1 - 30: U.S. intelligence officer Amanda Waller has assembled a team of the world's most dangerous, incarcerated super villains, provides them with the most powerful arsenal at the government's disposal, and sends them off on a mission to defeat an enigmatic, powerful entity. But once they realize they weren't picked to succeed but chosen for their patent culpability when they inevitably fail, will the Suicide Squad resolve to die trying, or decide it's every man for himself?
Sully Apr 1 - 30: On January 15, 2009, the world witnessed the "Miracle on the Hudson" when Captain "Sully" Sullenberger glided his disabled plane onto the frigid waters of the Hudson River, saving the lives of all 155 aboard. However, even as Sully was being heralded by the public and the media for his unprecedented feat of aviation skill, an investigation was unfolding that threatened to destroy his reputation and his career.
The Legend of Tarzan Apr 1 - 30: It has been years since the man once known as Tarzan left the jungles of Africa behind for a gentrified life as John Clayton III, Lord Greystoke, with his beloved wife, Jane at his side. Now, he has been invited back to the Congo to serve as a trade emissary of Parliament, unaware that he is a pawn in a deadly convergence of greed and revenge, masterminded by the Belgian, Captain Leon Rom. But those behind the murderous plot have no idea what they are about to unleash.
The Lego Batman Movie Apr 1 - 30: Lego Batman discovers there are big changes brewing in Gotham. If he wants to save the city from the Joker's hostile takeover, Batman may have to drop the lone vigilante thing, try to work with others and maybe learn to lighten up.
The Lego Movie 2 Apr 1 - 30: When Lego Duplo invaders from space invade Bricksburg, Emmet, Lucy, Batman and their friends must work together to defeat them and restore harmony in the universe.
The Meg Apr 1 - 30: A diver must confront a 75-foot-long prehistoric shark to save the trapped crew of a submersible.