Pear Nova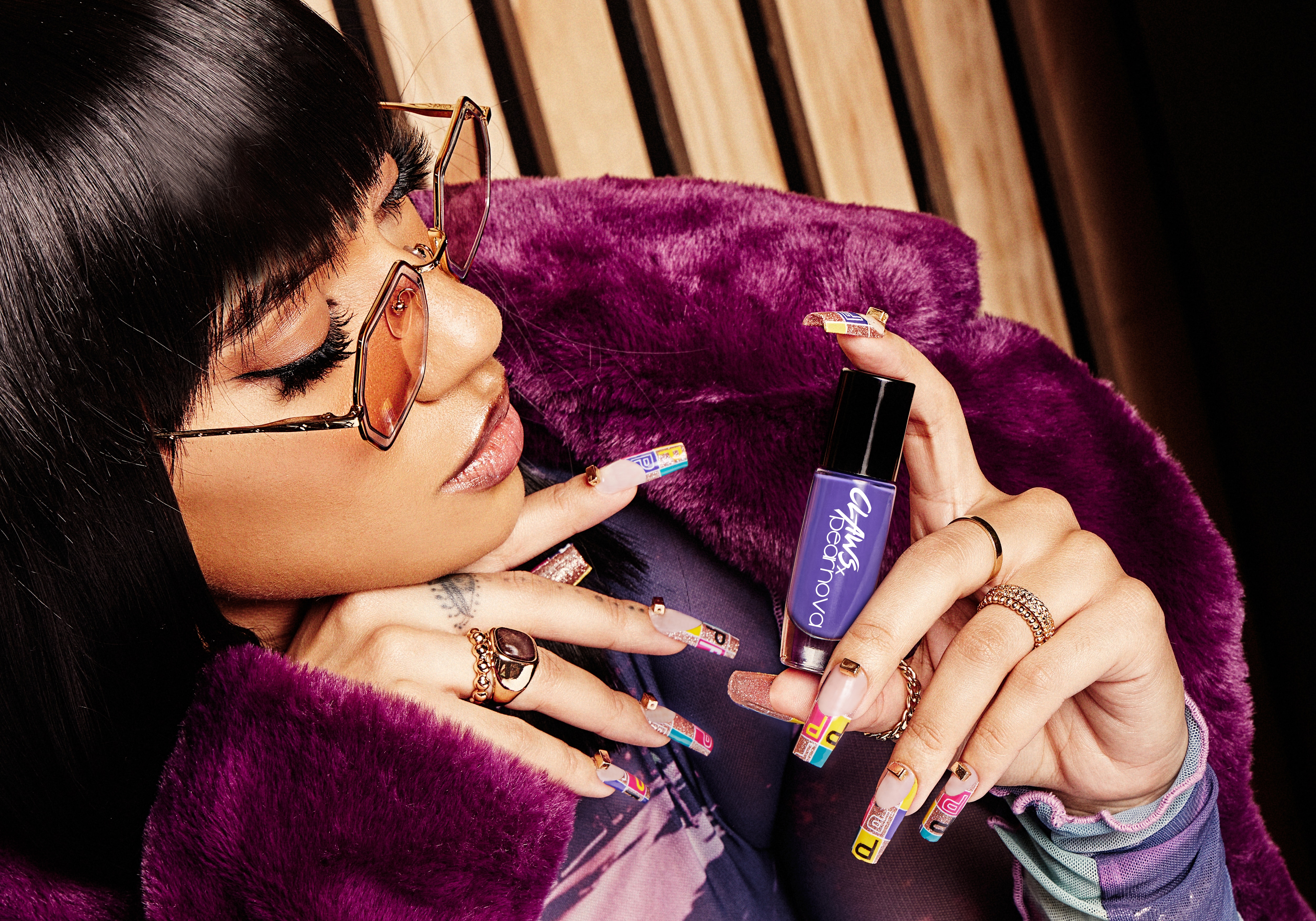 What do the ladies of TNT's Claws and CEO + Founder of Pear Nova have in common? They're badass female entrepreneurs who KNOW nails and DON'T KNOW limits. Born 2012 in Chicago, IL, Pear Nova began as one woman's dream to provide a better life for her family. Fast forward nearly nine years, and the company has evolved from non-toxic nail polish purveyor to clean beauty brand while remaining true to its mission: to celebrate all skin tones.
Days ahead of Claws' fourth + final season premiere, Pear Nova is set to take center stage with the release of the CLAWS x PEAR NOVA nail lacquer collection, proof that no dream is out of reach when we believe. So, to all the dreamers, hustlers, creators + queens, keep striving! This collection is for you. Five vibrant +timeless hues designed to celebrate + empower the femme fatale within you
Always 10-free. Always cruelty-free. Always vegan. Available December 13th on www.pearnova.com
Mess in a Bottle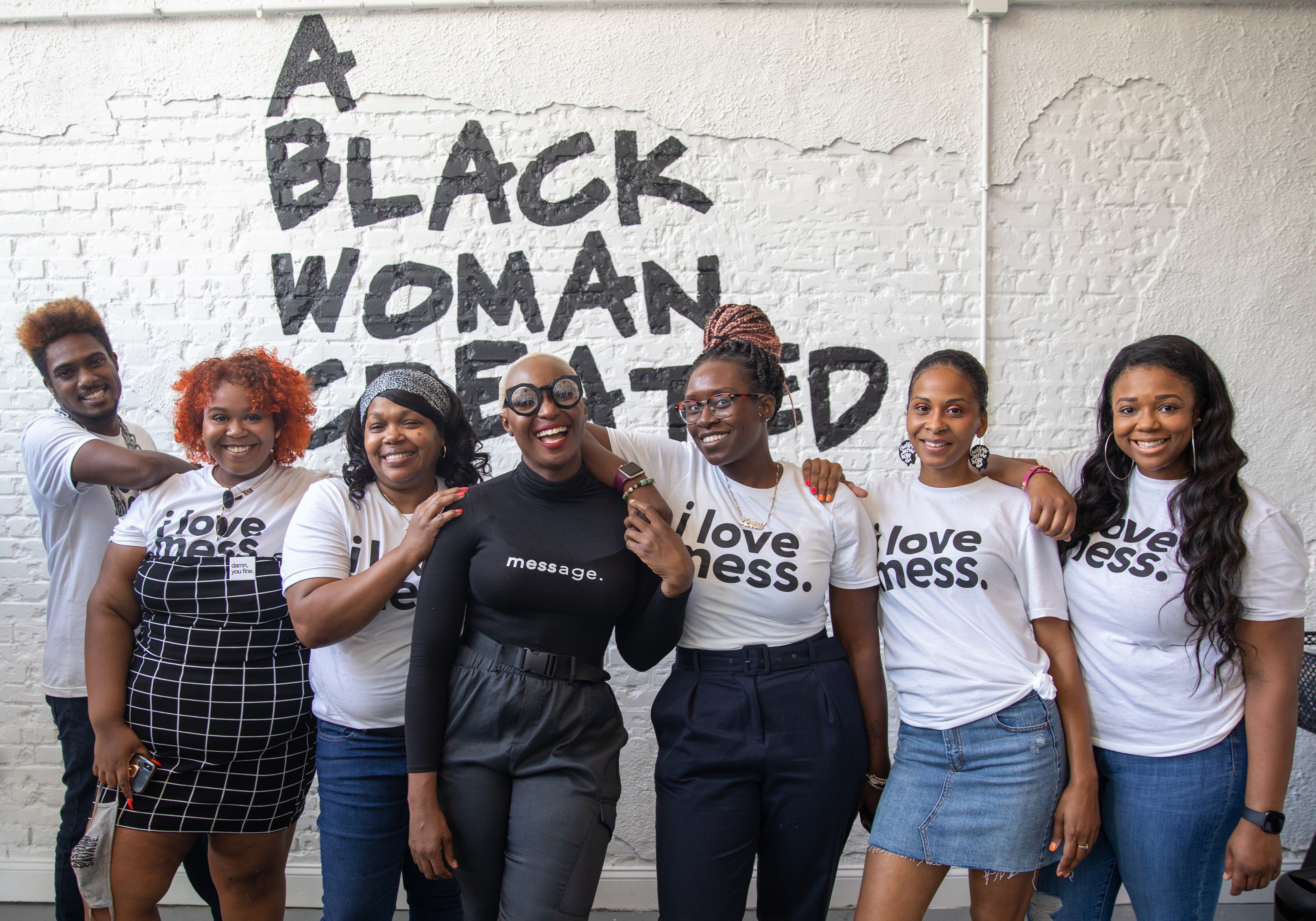 The bold MESSages of MESS in a Bottle from its founder - Kalilah Wright - echo the by-any-hustle-necessary energy of the CLAWS crew. Kalilah - Jamaican born and Brooklyn bred - is a trained architect, who merged her love of fashion and architecture to pursue entrepreneurship - birthing the apparel brand, Mess in a Bottle. Mess in a Bottle creates MESSages that evoke change, give a voice to the voiceless, and create a community of unapologetically authentic humans. Reminding the global community that we're only as strong as the woman next to us and that Queens should not be afraid to rule.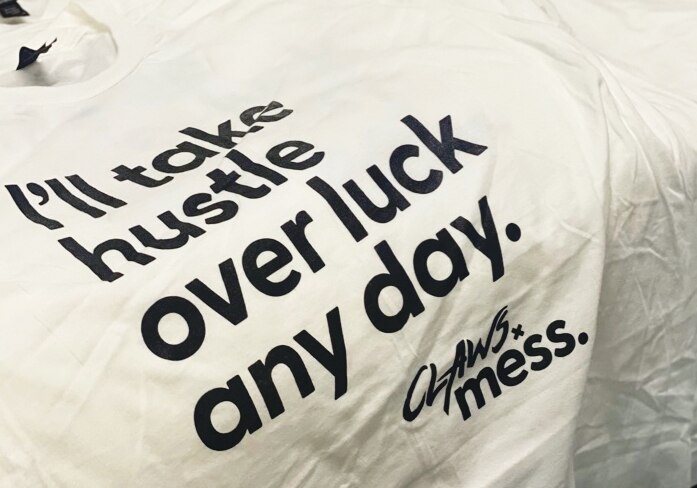 This collaboration is a reminder that the dream is free, but the hustle is sold separately. In partnership with Claws, Mess in a Bottle will be releasing two custom shirts that embrace the "hustle" in all us—just like our Claws ladies.
The collab will be available on December 13th https://www.messinabottle.com